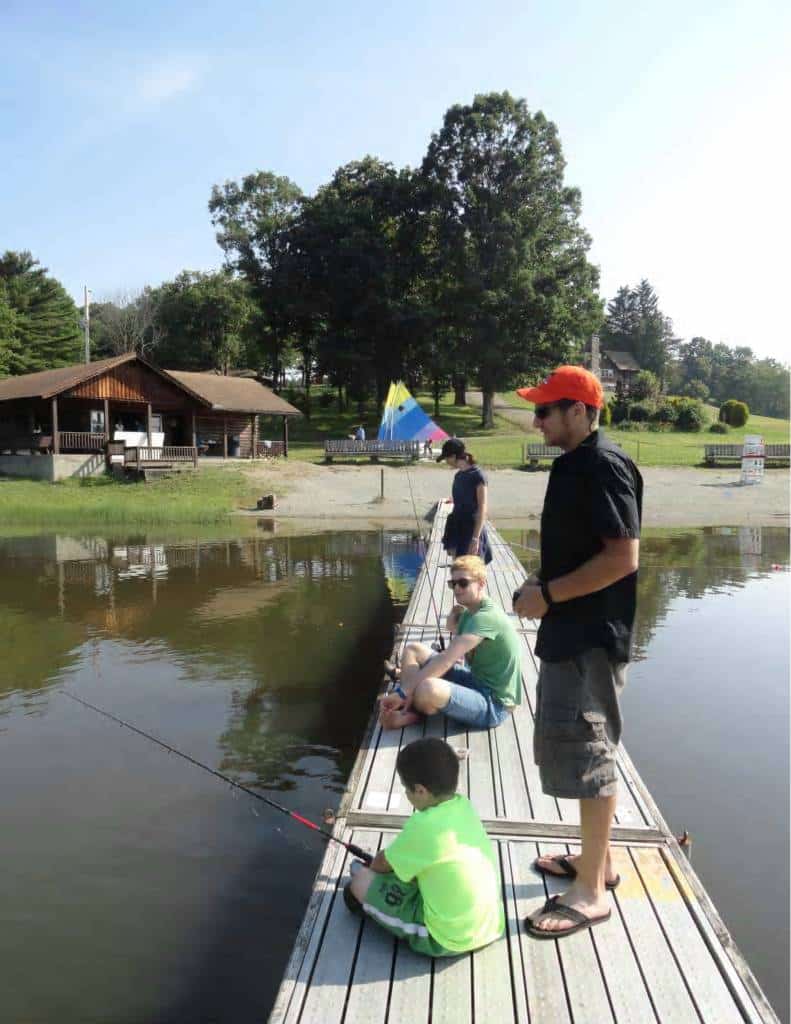 Families Have Fun at Camp Soles!
Check Camp Soles's opportunities for families to experience the fun of a kids' camp!
What we have: every morning is counselor-led kids' activities; every morning is adults-only time in a sailboat, at the archery range or in a hammock with a book!
What we don't have: the family cook cooking! Let our wonderful Kitchen Manager and Cooks prepare meals proven to be winners with children and adults.
Come find why families are loving Camp Soles for their family vacation — kids have other children to share activities with and family groups will enjoy all of what makes camp a perfect time away from tvs and devices: paddle-boards, crafts, hiking, riflery, pickle ball, soccer, zip line, gaga pit, fishing (we are catching BIG large-mouth bass from Lake Tris), ultimate frisbee, swimming, adventure obstacle course, canoeing, archery, campfires, volleyball, capture the flag games.
Schedule your week or weekend with other families by linking to the Soles Family Camp options below.