A Parents Guide to Overnight Camp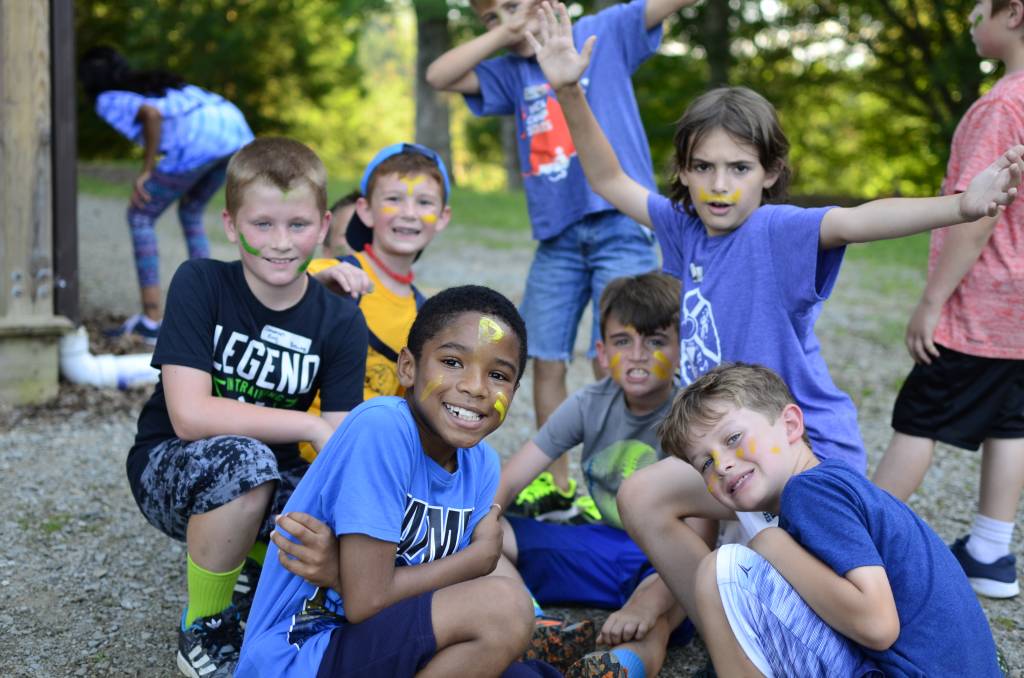 Preparing Your Camper(s)
Here are a few tips for you to help them get ready for the adventure of camp:
Involve them in shopping for camp and you can even do some packing together.
Pack a favorite personal item, like a T-shirt, cap or small stuffed animal.
Have them "practice" showering, sleeping over at friends or relatives and writing letters.
Talk with them about the fun things they are looking forward to doing at camp.
Parents should share stories about their own first times away from home. (Keep it positive!)
Parents can point out what a child does well and how that will be an asset at camp.
Post a letter to your new camper one or two days before he/she departs for camp, so that it will be there on the first full day at camp.
It also helps to have a few conversations with your child, before he/she heads off to meet his/her new friends.
Here are a few things you can say–not all at once, but a little over time in the week before he/she goes:
Every camper is part of a group and as your parents, we expect you to cooperate and help out.
If you get homesick, that is completely ok and natural to miss home. Just remember all the fun you are going to have while you are at camp. If it helps to write us a letter and talk to your counselor, do it!
If you are having a problem, your counselor is there to help you. Don't wait to tell us, you can tell your counselor. Be honest and ask for what you need.
Clean-up is part of camp; you do it everyday; we expect you to participate.
There are many new things at camp, and you may not like them all or be as good at some as you are at others. We expect you to try!
Go about making a new friend or two. If you are shy about meeting someone new, ask about what he/she likes and be a good listener.
Not everyone has to be your friend, and you don't have to be everyone else's friend. If you have one or two good friends at camp, that's great! We do expect you to be respectful to everybody
Have fun and tell us all about it in your first letter home!
DAILY SCHEDULE
8:00 Breakfast
8:45-9:00 Flag Raising: Each cabin creates a flag cheer to compete to see who will get to raise the flag!
9:00-9:20 Camp Beautification: Each cabin is responsible for cleaning up their cabin and sometimes another spot on the campgraounds.
9:30-10:45 Soles Stars for Sr. + Teen Village/ Campers Choice for Jr. Village
10:45-11:00 Meet @ Rec Deck for Switch
10:45-11:00 Soles Stars for Jr. Village / Campers Choice for Sr.+ Teen Village
12:20-12:30 Round up @ Flag pole
12:30-1:10 Lunch
1:15-1:45 FOB (flat on Bunk)/Rest time
2:00-3:30 Water Front
3:45-4:45 Cabin Activity
5:00-5:45 Dinner
2:00-3:30 Flag Lowering
6:00-7:00 Free Time!
7:15-8:30 Evening Program
8:50-9:15 Snack/Bedtime Meds
9:15 Showers
9:45 Cabin Groups Discuss the Day
10:30 Lights Out
MORE INFO
Expand sections below to read more.
Age Range
Overnight camp is for children who are or will be 7 to 16 years of age as of the start of the season which begins 7/10/22.
Our Counselor in Training (CIT) program is available to campers 16 to 17 years of age.
Arrival and Departure Times
Campers are to arrive at camp on Sunday between 1:00-2:30 pm. Departure is Saturday at 9:30 am. This new departure day is in consideration of family schedules and gives your children another day of camp fun in 2022. For the safety of your child, picture identification is required to check out campers.
Camp Fees
All fees are due no later than 30 days prior to your child's arrival to camp. The deposit is not refundable and your child's week will only be reserved upon receipt of these fees. There are no refunds for late arrivals, homesickness, or any child removed for disciplinary reasons. Camp Soles accepts cash, Visa, MasterCard, American Express and checks. Please note there is a $25.00 charge for all checks returned to Camp Soles.
Camp Store
Camp Soles Camp Store will be available on Check-in and Check-out day for the purchase of clothing and souvenirs. Campers will have the opportunity to get ice cream treats at the store several times a week at no charge.
Electronics
A summer camp experience promotes group unity, cooperation, and teamwork. In an effort to help achieve this, we ask that campers do not bring cell phones, radios, or any other valuables. Campers in possession of electronics will be asked to turn them over to the camp administration for safekeeping. Camp Soles is not responsible for any damages or lost items.
Keeping Camp Informed
Please keep us informed of any changes in your child's life that could affect his/her stay at camp (illness in the family, divorce/separation, etc.) While we respect every family's privacy, accurate information will allow us to be more sensitive to your child's needs and ensure they have a good time at camp.
Lost and Found
While our staff will make every effort to help your child keep track of his/her belongings, Camp Soles is not responsible for your camper's personal possessions. All items left at camp will be kept at the camp office until the end of the camping season. Any items that are not claimed will be donated to a charitable organization.
Health Information
Your camper's health and well-being is of utmost importance to us. We will have staff certified in First Aid and CPR on site at all times during their stay. Camper medications will be distributed as prescribed and directed. Minor ailments and injuries will be handled at camp. Parents will be notified if any camper has an extended stay in the Health Center, has repeated visits to the Health Center or requires care by a Physician.
Medication
All medications in their original containers (prescription and over the counter) must be turned in to the Health Officer during check in. Prescribed and over the counter medication will be administered as directed on the bottle and must be clearly marked with the child's first and last name. All prescribed medications must have the name of medication and name of physician labeled on bottle. You will be asked during the check in process when the last dosage occurred. This will assist us in ensuring medication is administered in a timely manner.
Allergies
Our camp does not offer any nut products to our campers; however we do offer sunflower butter. Please note any food or environmental allergies on your camper's health form.
Care Packages
We ask families not to send any packages with food to campers.
Bunk Notes and Pictures
Bunk notes is our one-way system of e-mail for campers. Parents can sign up for bunk notes during check-in. Parents can then e-mail their child and it will be delivered with all our regular mail. This is a one way e-mail system and campers will not be able to respond.
Photos of camp and campers are taken and uploaded to our Google Photos site each day. Parents will receive a secure link via e-mail.
Camp Out Night
Cabins will have a chance to pick a campsite, a dinner menu, and head for one of our onsite outposts. Campsite locations are age-progressive to allow for the best experience possible for each age group. All campsites are located in close proximity of restrooms and indoor space in case of bad weather.
Cabins will cook their dinner over a campfire and spend enjoyable hours together under the stars. Campers will be asked to carry their own belongings (sleeping bag, pillow, etc.) Please help your camper out by sending a backpack.
Publicity
Throughout the summer, the opportunity may present itself that your child's picture may be taken for the newspaper or other publicity reasons. Please sign the Publicity Waiver form to allow your child's picture to be taken.
Packing List
Below is a list of suggested items to bring to overnight camp. Please plan enough items to last the entirety of your campers stay. Please label all items with your child's name. Starred (*) items are important to Camp Out Night.
Beach towel
Comb/brush
Day bag/book bag *
Extra White T-Shirt for tie-dying
Flashlight *
Goggles
Hat
Insect repellent (non aerosol) *
Jacket/sweatshirt *
Long pants
Shampoo
Shirts
Shorts
Soap
Socks
Sleeping bag*
Sun screen (waterproof)
Swim suit
Toothbrush and toothpaste
Towels and washcloths
Shampoo
Shirts
Underwear
Walking shoes
Water bottle (name clearly marked) *
Water shoes
DO NOT BRING:
Cell phones, hand-held gaming devices, mp3 players, tablets, weapons of any kind, alcohol, tobacco products, fireworks,pets or personal sports equipment.
Questions
If you have any questions regarding your child's stay at Camp Soles, please do not hesitate to call us at 412-213-5321 and we will be happy to assist you.