Located in Rockwood PA, Camp Soles makes for a beautiful wedding location. Camp has 200 acres of land nestled in a valley of Rockwood making it a hidden getaway perfect for celebrating.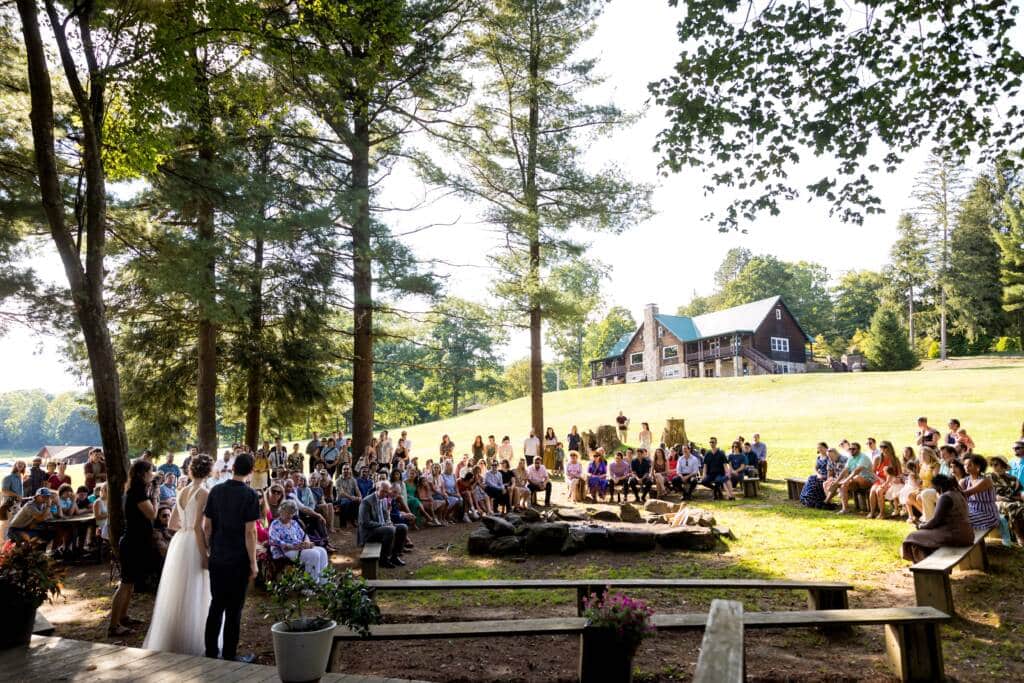 Stay for a Weekend
For weddings we rent out camp for an entire weekend. Bring your family and friends and enjoy a weekend away!
Activities
We offer to run camp activities for your guests during your weekend stay. This can include climbing wall, zipline, archery, boating, paddleboarding. On top of this you gain access to camp equipment to create games for guests.
Housing
We offer housing for around 200 people so that your family and friends can come spend time together and have a nice getaway.
What do Camp Weddings Look Like?
We rent out camp for a weekend of festivities with friends and family. Camp is a great ceremony and reception venue with beautiful views to take perfect photos.
THANK YOU FOR CONSIDERING US FOR YOUR WEDDING.
Camp Soles makes for a wonderful wedding venue where you and your family can come spend a weekend at a beautiful campground to celebrate. We want you to have the best wedding possible. The best way to learn more about camp weddings is to contact us directly. Contact our office to begin your reservation or with any questions. We can be reached at 412-213-5321 or at [email protected]