COUNSELOR IN TRAINING LEADERSHIP DEVELOPMENT
Being a CIT at Camp Soles gives you a unique opportunity that will serve you well should you ever desire to return as a camp counselor, work in a day care, after-school program, become a coach, or mentor for younger kids.
Upon arrival at camp, CITs get practical lessons that are able to be applied immediately. CITs are involved with leading activities, working with homesick campers, creating new activities, and helping with service projects around camp. The best thing about camp is learning through hands-on experiences in a safe environment were our Sr. Staff and counselors will help you grow and learn through your CIT journey.
More than anything, being a CIT at Camp Soles will help you further your personal growth and challenge you to become a stronger leader. By the end of your time with us we hope you will gain:
Positive Communication skills
Creative problem solving skills
Confidence as a leader
Skills in helping others grow and thrive
Taking initiative
You will find a confidence in yourself that only comes from having led and supported others. It is an amazing feeling! The opportunity you have to make a positive, lasting impact on the new generation of Camp Soles campers is one not to be missed!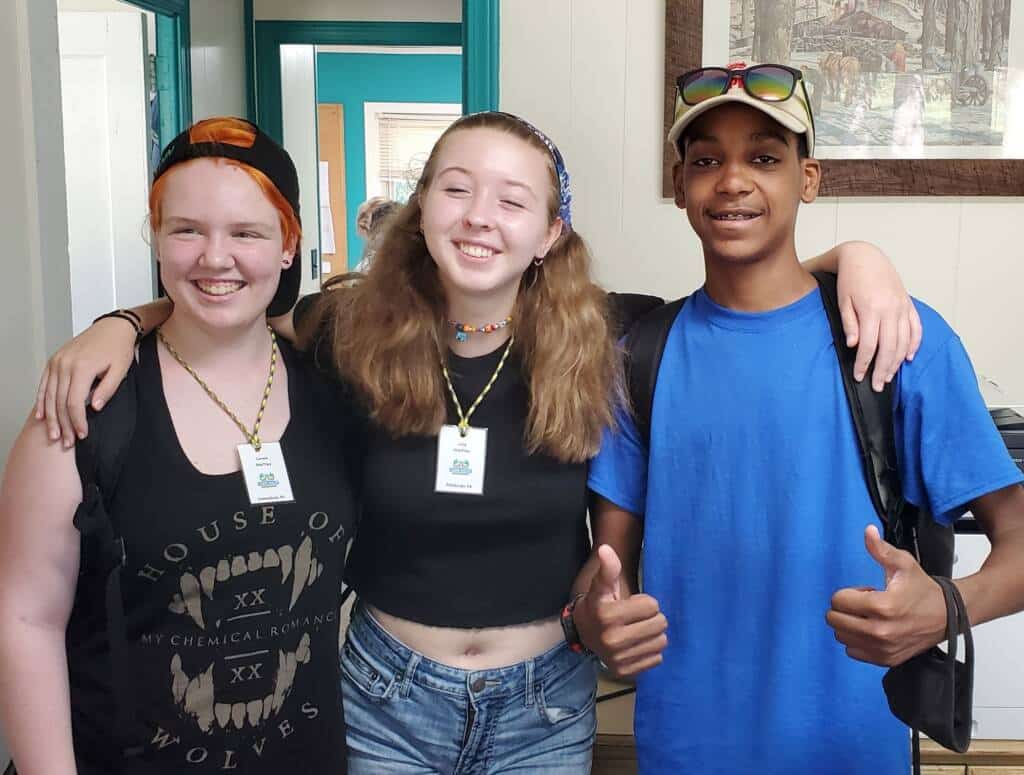 AGE ELIGIBILITY
CIT's should be 16 or 17 and ideally rising Juniors or Seniors.
COMMITMENT
The CIT program is a 2-week program that may started any week where the camper can register for 2 consecutive weeks of regular overnight summer camp such as weeks 1 and 2, 2 & 3 or 3 & 4.
CIT'S ARE ALSO CAMPERS
CIT's are also campers with prestige! During the initial 2-week program CIT's will bunk with other campers in their age range. When not participating in CIT specific training or responsibilities, they will follow the regular camp schedule and participate in activities with their cabin mates, enjoying all the benefits of being a camper. But the times the CIT is singled as they participate in training and the privileges they receive will not go unnoticed by their cabin mates.
And if a CIT decides during their 2-week program that they really don't care to continue their CIT training, they are free let the Camp Director know they wish to opt out and continue the remainder of their 2-weeks as regular camper.
COST
The CIT camper will register for and pay for 2 weeks of camp at the discounted multiple week rate and is eligible for any promotional and special discounts that may be offered to any other camper including uniformed active or retired military or health care worker rates. A great incentive is that if a CIT excels, they may get invited to stay on at Camp Soles and continue their training for additional weeks at no additional cost.
PROGRAM ACCEPTANCE
Acceptance into the CIT program, continued participation, and invitations to stay on for additional weeks is not automatic and is at the discretion of the Camp Director who will consider age, grade, prior camp history, resources for training, staffing needs, and your ongoing performance, etc.
More Information
This page contains highlights of our CIT program. For complete CIT Program details click here.
Registration
Registration is simple.
Follow the link below to return to the Overnight Camping Dates & Rates page. Once there, click the "Register Now" button at the top of the page.
During the registration process, find your best rate category and select the weeks tagged "CIT Program". Be sure to register for 2 consecutive weeks.
NOTE: This option will only appear if your age will be 16 to 17 at the start of camp.
Complete your registration and the Camp Director will contact you to discuss your interests and let you know if you are accepted.
It's that easy!
Still have questions? Please contact Camp at [email protected] or by phone at 412-213-5321.