This post is well overdue, but it is time to introduce everyone to our camp director.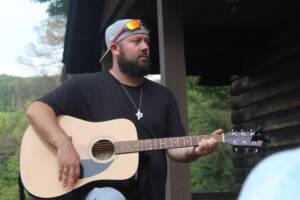 Andy joined the Camp Soles team in the year 2022 and has over 20 years of summer camp experience. He started as a camper and a CIT, then worked as a junior counselor, counselor, division leader, program director/area head, head counselor, assistant director and director. He spent 10 years in the education field where he served as an Academic Dean at IMG Academy in Bradenton, Florida. His role was to provide academic and social/emotional support for student athletes at the boarding school. He truly has a passion for working with youth and providing support for them as they continue to grow and develop. He loves the arts and all sports and plays a little bit of everything including golf, tennis, baseball, basketball, ultimate frisbee, football and soccer. He is excited to share his passions and knowledge with you and your campers and is determined to contribute to the best camp experience possible.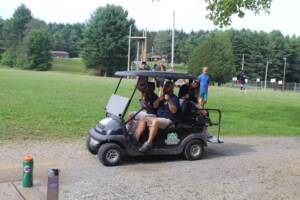 Andy graduated from THE Ohio State University and currently lives in Bradenton, Florida for part of the year with his fiancée Jenny and their two Himalayan cats, Biggie and Elie.
Favorite Activity at Camp Soles: Name That Tune
Favorite Meal at Camp Soles: Pizza
Favorite Place at Camp Soles: Wherever the action is!