DATES AND RATES
2024 Overnight Camp Registration is Now Open for Ages 7 to 16
EARLY BIRD DISCOUNT!
Summer camp registration 2024 is now open and we have some great discounts for you!
Register early before midnight 12/31/2023 and save 15%!
Register for multiple sessions and save an additional 10%!
Healthcare family? Your campers are eligible for an additional 5% discount.
Military family? Your campers are eligible for an additional 35% discount.
AND, all discounts stack this year so you can snag as many as you're eligible for! But don't delay, the Early Bird discount expires at midnight 12/31/2023.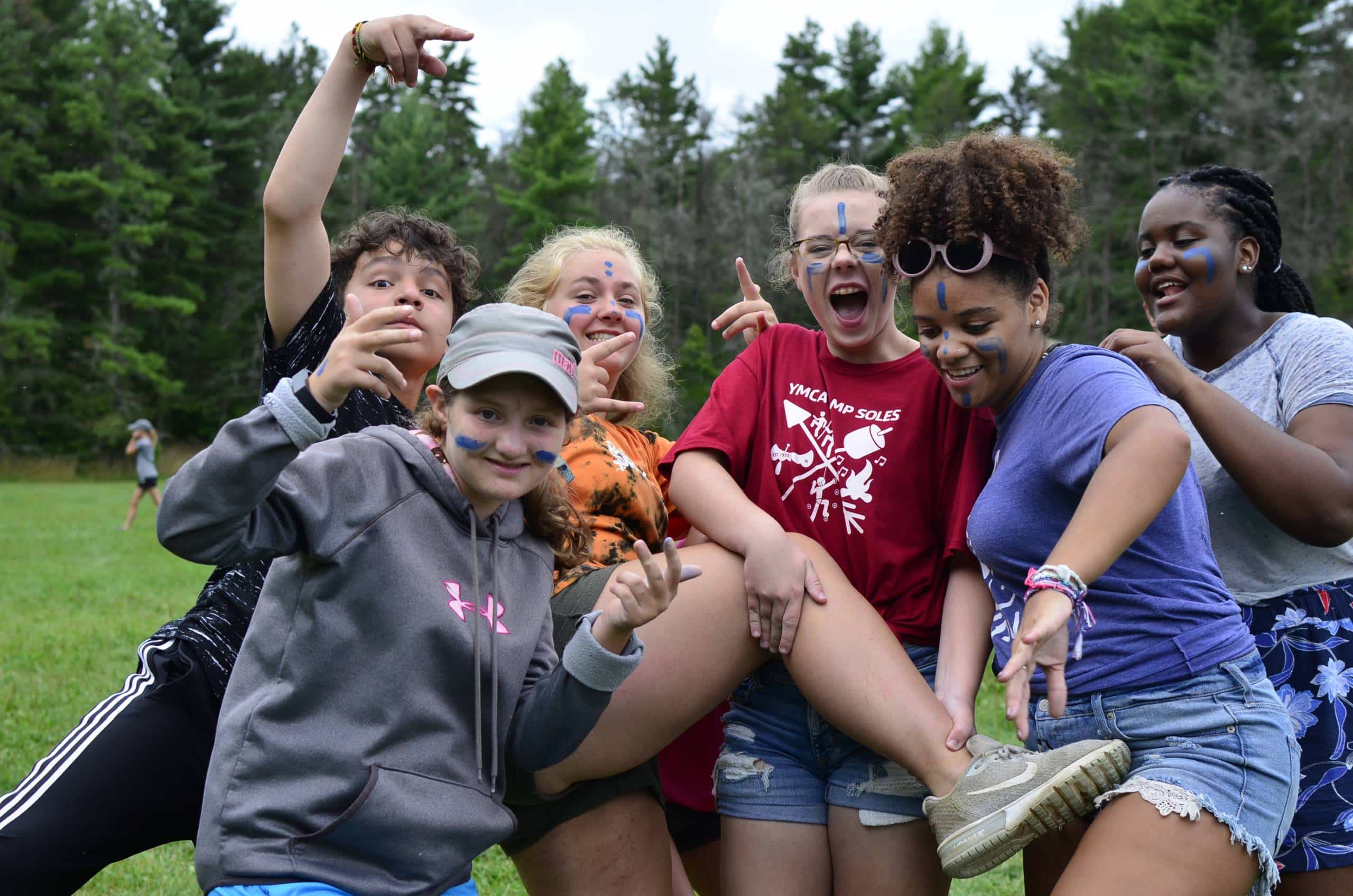 The overnight camp experience at Camp Soles is the hallmark of spending time here. Through building friendships, developing character, and creating memories, campers will find themselves in a caring and supportive environment to try new things and become the person they want to be. There is nothing quite like the days and nights spent on the shores of Lake Tris with friends who become family. Below are the registration options for this summer. Whether you are here for one week, or the whole season, camp is here to give you the best experience possible!
NEW FOR 2024!
Multiple Week Rate Structure
This summer we've simplified our multiple week rate structure. You'll get a multiple week rate if you sign up for 2 or more weeks and they don't need to be back-to-back. Plus, each week will include unique themes and activities only available during that week so sign up for 4 or 5 weeks because you won't want to miss a single one.
Online Forms
Starting 2024 you can now complete and digitally sign most forms online!
Laundry and Linen Packages
Multi session campers enjoy a longer camp experience, build deeper friendships and longer lasting memories. To make multi session registrations easier, especially for those who may be traveling a bit further than others to camp, we've introduced two new packages.
Laundry Package $30 per session
This is an optional package that you can select if your camper is registered for multiple consecutive sessions and is only available between sessions, not after the last session. Camp will provide a laundry bag for camper clothing, towels, etc., excluding linens and bedding which we cannot launder. The camper laundry will be sent to a local service for overnight cleaning and returned in 24 hours.
Linen Rental Package $25 per session
If you're traveling far or flying to camp and just don't have room to pack a bulky pillow and case, sleeping bag, a sheet set and blanket, and couple towels, or just don't have all those things to send to camp, now you can rent them for $25 per session. And your camper will receive a fresh set each session!
Age Eligibility
Overnight camp is for children who are or will be 7 to 16 years of age as of the start of the season which begins 7/7/24.
Our Counselor in Training (CIT) program is available to campers 16 to 17 years of age, see below.
Future Counselors – CIT Program
Campers who will be a rising Junior or Senior at the start of their first week and who have an interest in one day becoming a counselor should check out our Counselor-in-Training program. It's been retooled and upgraded for this summer. Click here to learn more and register.
Girls Adventure Week – Back for 2024!
Campers will learn outdoor skills such as shelter building, campfire cooking, nature crafts, canoeing, fishing and also participate in leadership development activities with local, skilled, professional women who excel in their fields. Elective opportunities like sports clinics, creative arts, and science projects will be available throughout the week. We are looking forward to tons of fun and creativity celebrating the power of being a girl!
Session/Week 1
7/7 - 7/13
Session/Week 2
7/14 – 7/20
Session/Week 3
7/21 – 7/27
Session/Week 4
7/28 - 8/3
Session/Week 5 - Girls Only Week
8/4 - 8/10
EARLY BIRD DISCOUNT RATES
The multiple session rate is per session/week and applies when you register for 2 or more sessions/weeks in any combination. They do not need to be consecutive, unless you are registering as a CIT.
CAMPER >>>
REGULAR RATE
HEALTHCARE RATE
MILITARY RATE
1 Single Session/Week Rate
$773.00 EBD Rate: $657.05
$734.35 EBD Rate: $624.20
$502.45 EBD Rate: $427.08
2 Multi Sessions/Weeks Rate
$1,391.40 EBD Rate: $1,182.68
$1,321.83 EBD Rate: $1,123,48
$904.40 EBD Rate: $768.68
3 Multi Sessions/Weeks Rate
$2,087.10 EBD Rate: $1,774.02
$1,982.75 EBD Rate: $1,685.22
$1,356.62 EBD Rate: $1,153.02
4 Multi Sessions/Weeks Rate
$2,782.80 EBD Rate: $2,365.36
$2,643.64 EBD Rate: $2,246.96
$1,808.82 EBD Rate: $1,537.36
5 Multi Sessions/Weeks Rate
$3,478.50 EBD Rate: $2,956.70
$3,304.55 EBD Rate: $2,808.70
$2,261.00 EBD Rate: $1,921.70
Something to Consider
Camp Soles is supported by generous donors who help ensure that an exceptional summer camp experience remains accessible to as many campers as possible. The reality is that a session of summer camp costs more than even our undiscounted rates. While our discounts are available to all, if you are able and desire to support the wonder of a summer camp experience for others, consider not entering a discount code during registration and paying the full non-discounted amount. Your donation will be noted, acknowledged, and appreciated.
Financial Aid Application
We believe that coming to camp is an experience every child should have, and financial aid is available. We use a sliding scale based on household income and any special circumstances to determine your price for camp.
If you have any questions or to apply, email us at [email protected], or call 412-213-5321.