DATES AND RATES
2022 Dates & Rates are Here!
2022 OVERNIGHT CAMP
Ages 7 to 16
The overnight camp experience at Camp Soles is the hallmark of spending time here. Through building friendships, developing character, and creating memories, campers will find themselves in a caring and supportive environment to try new things and become the person they want to be. There is nothing quite like the days and nights spent on the shores of Lake Tris with friends who become family. Below are the registration options for 2022. Whether you are here for one week, or the whole season, camp is here to give you the best experience possible!
Age Eligibility
Overnight camp is for children who are or will be 7 to 16 years of age as of the start of the season which begins 7/10/22.
Our Counselor in Training (CIT) program is available to campers 16 to 17 years of age.
Girls Adventure Week – New for 2022!
Campers will learn outdoor skills such as shelter building, campfire cooking, nature crafts, canoeing, wilderness survival, fishing and also participate in leadership development exercises. Creative experiences such as theater arts will be offered and all other camp activities will be elective opportunities.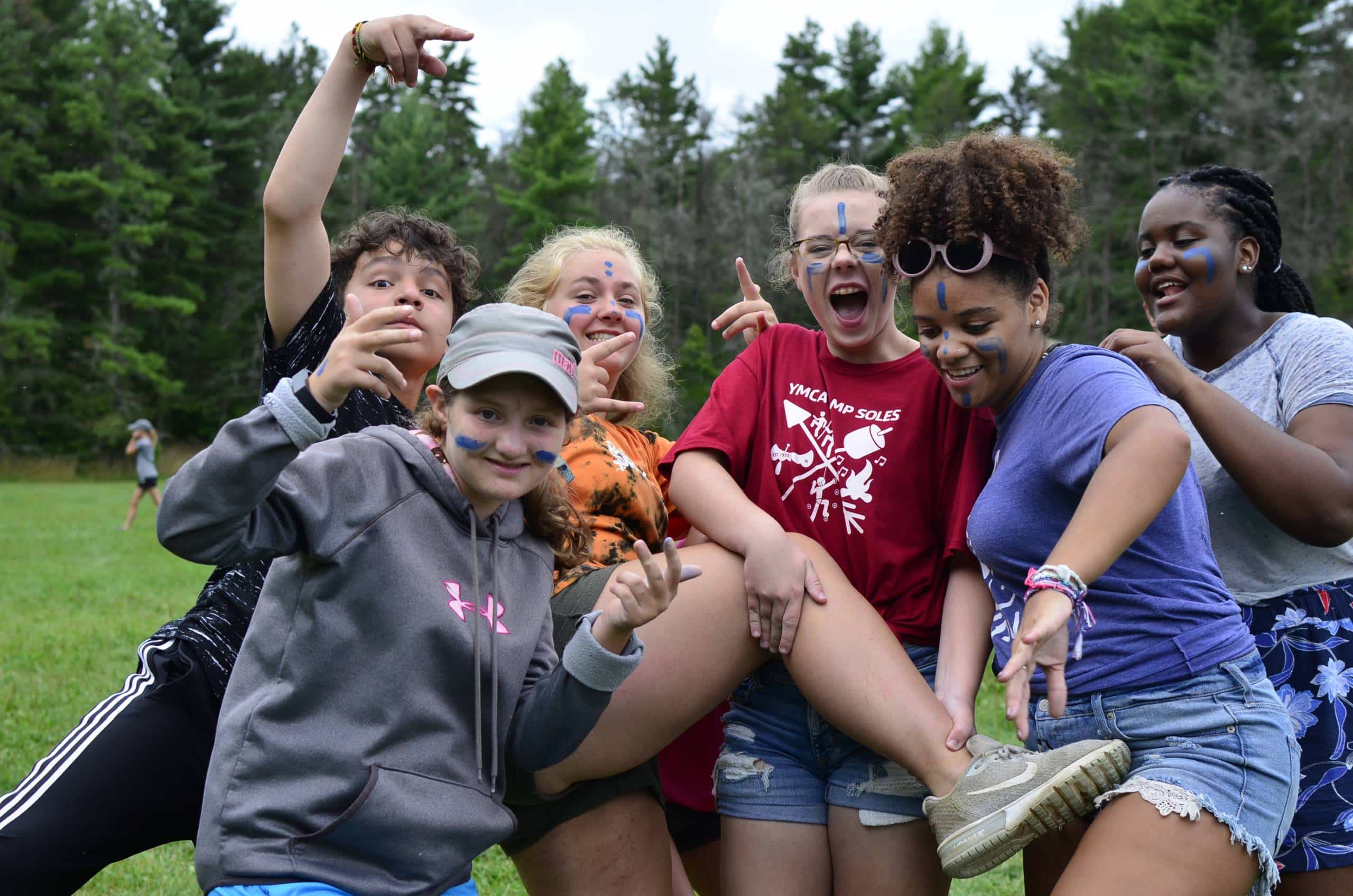 Early Bird Discount Expires 1/31/2022!
Like most businesses, Camp Soles experienced unprecedented increases in food, staffing and other costs in 2021 forcing us to increase or rates for 2022 much more than usual. The good news is that early registrations actually help us plan and manage costs so we are offering up to a 20% discount if you register by 1/31/2022. That discount will nearly offset the entire 2022 cost increase, so don't delay! Register today!
2022 Camp Options
AGAIN IN 2022 — ALL CAMP SESSIONS END ON SATURDAY, 9:30 am.
We heard you say Friday camp closing was inconvenient and we have adjusted our resident camp schedule: more camp and more fun!
ONE WEEK SESSIONS
Dates
Cost after 1/31/22!
Early Bird Discount until 1/31/22!
Session 1
7/10 - 7/16
$695
$556
Session 2
7/17 – 7/23
$695
$556
Session 3
7/24 – 7/30
$695
$556
Session 4
7/31 - 8/6
$695
$556
Session 5 - Girls Only Adventure Week
8/7 - 8/13
$695
$556
Two-Week Sessions
Two-week sessions offer your child greater skill-building, more time to get to know cabin friends, and learn independence. And the bonus is a significant savings on the camp fee!
TWO WEEK SESSIONS
Dates
Cost after 1/31/22!
Early Bird Discount until 1/31/22!
Session A
7/10 –7/23
$1240
$992
Session B
7/24 – 8/6
$1240
$992
2022 Special Discounts Dates & Rates
Military or Healthcare Workers' Children: Exclusive discounts are offered to children of parents who are active or retired military personnel or healthcare workers.
CIT (Counselor-in-Training): A two-week program for those 16 and 17 years old interested in one day being a counselor or enhancing their leadership skills.
SESSION
Cost
Application Required?
Operation Military Kids
$348
Yes
Healthcare Worker Children
$595
Yes
CIT Program 7/11 – 7/24
$695
Yes
FINANCIAL AID APPLICATION
We know that coming to camp is an experience every child should have. You may apply for financial aid. We use a sliding scale based on household income and any special circumstances to determine your price for camp.
If you have any questions email us at fun@campsoles.org, or call 412-213-5321.