DATES AND RATES
2023 Overnight Camp Registration is Now Open for Ages 7 to 16
The overnight camp experience at Camp Soles is the hallmark of spending time here. Through building friendships, developing character, and creating memories, campers will find themselves in a caring and supportive environment to try new things and become the person they want to be. There is nothing quite like the days and nights spent on the shores of Lake Tris with friends who become family. Below are the registration options for this summer. Whether you are here for one week, or the whole season, camp is here to give you the best experience possible!
NEW – Multiple Week Rate Structure
This summer we've simplified our multiple week rate structure. You'll get a multiple week rate if you sign up for 2 or more weeks and they don't need to be back-to-back. Plus, each week will include unique themes and activities only available during that week so sign up for 4 or 5 weeks because you won't want to miss a single one.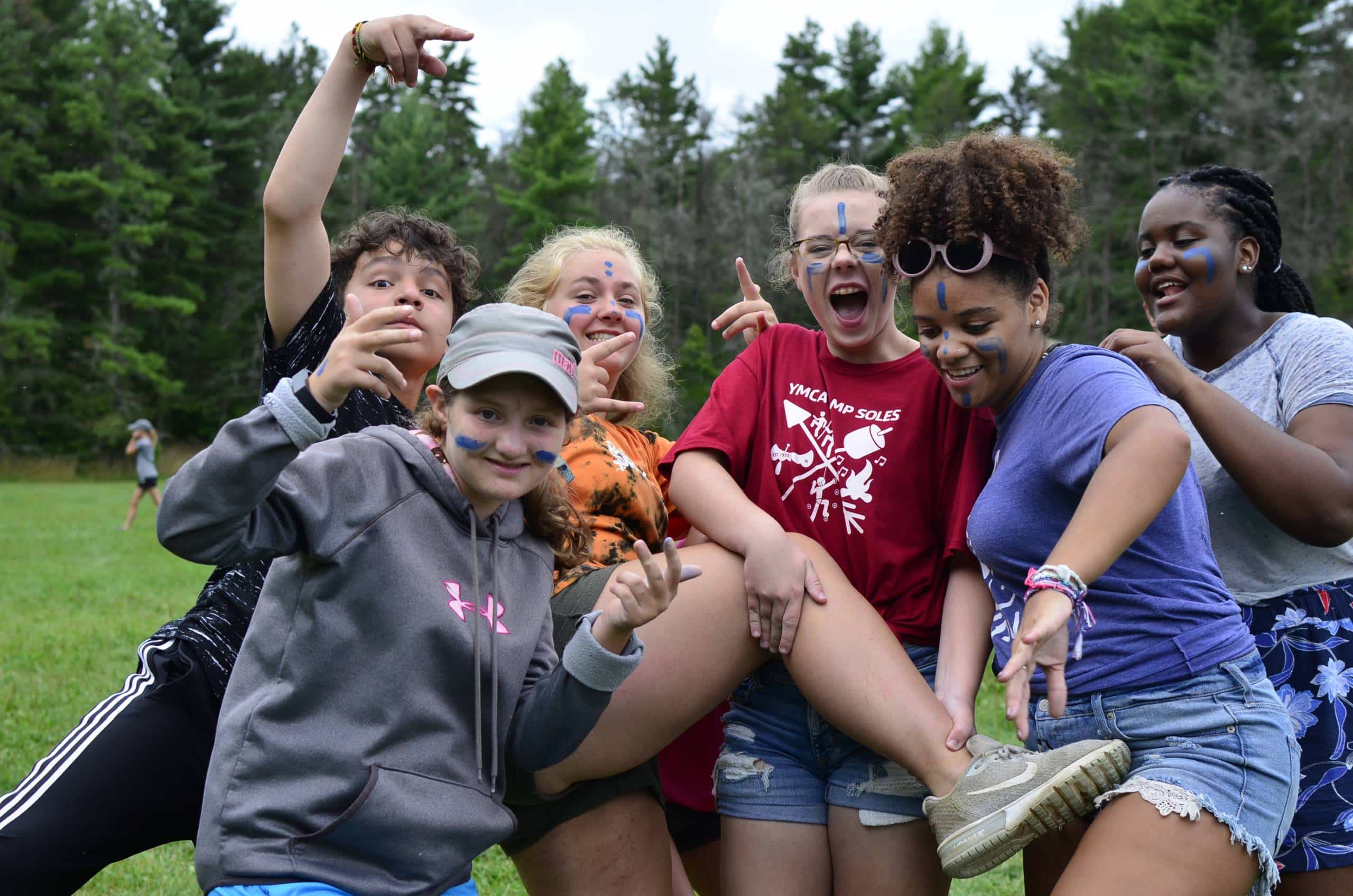 Age Eligibility
Overnight camp is for children who are or will be 7 to 16 years of age as of the start of the season which begins 7/9/23.
Our Counselor in Training (CIT) program is available to campers 16 to 17 years of age, see below.
Future Counselors – CIT Program
Campers who will be a rising Junior or Senior at the start of their first week and who have an interest in one day becoming a counselor should check out our Counselor-in-Training program. It's been retooled and upgraded for this summer. Click here to learn more and register.
Girls Adventure Week – Back for 2023!
Campers will learn outdoor skills such as shelter building, campfire cooking, nature crafts, canoeing, fishing and also participate in leadership development activities with local, skilled, professional women who excel in their fields. Elective opportunities like sports clinics, creative arts, and science projects will be available throughout the week. We are looking forward to tons of fun and creativity celebrating the power of being a girl!
Dates & Rates
The multiple week rate is per week and applies when you register for 2 or more weeks in any combination. They do not need to be consecutive.
Weeks
Dates
Single Week Rate
Multiple Week Rate
Week 1
7/9 - 7/15
$750
$675
Week 2
7/16 – 7/22
$750
$675
Week 3
7/23 – 7/29
$750
$675
Week 4
7/30 - 8/5
$750
$675
Week 5 - Girls Only Week
8/6 - 8/12
$750
$675
Special Discount Rates
Children of uniformed active or retired Military personnel and Healthcare Workers are eligible for discounts as shown in table below.
Children Of
Dates
Single Week Rate
Multiple Week Rate
Active or Retired Military
Any Week Above
$375
$375
Health Care Workers
Any Week Above
$670
$670
FINANCIAL AID APPLICATION
We believe that coming to camp is an experience every child should have, and financial aid is available. We use a sliding scale based on household income and any special circumstances to determine your price for camp.
If you have any questions or to apply, email us at [email protected], or call 412-213-5321.