At Camp Soles our mission is…
"To transform each child by building friendships, developing responsibility and creating memories."
So give the gift of camp to your child!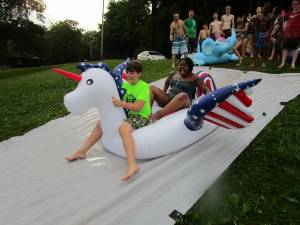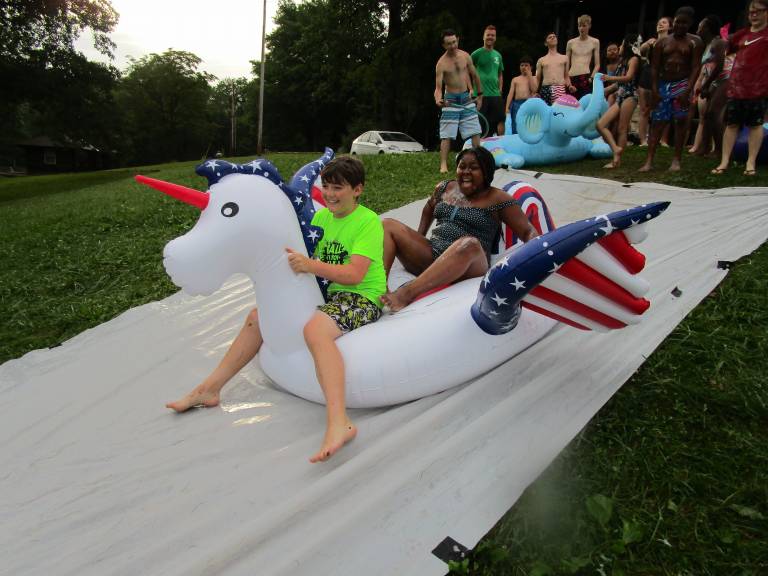 Overnight Camp for Youth 7 to 16
Camp sessions start on July 11, July 18, July 25 and August 1.
Parents, be sure to note that camp sessions end on Saturday morning this year. That is good news for kids (one more day of activities) and parents (no more day off work for pickup).
Also check out the two-week camp sessions. Two-week sessions are great for kids. They have more time to get to know cabin-mates, they have more time for Soles Stars special interests to develop skills, and an important part of camp — learning independence — is enhanced in two-week camp experiences. A bonus is that 2-week sessions offer a discounted fee.
Family Camp at Camp Soles can give you time together away from TVs and devices that occupy so much of daily life back at home in the neighborhood. Plug in to walking up Skunk Hill and paddle boarding and archery and zipline and the craft shop. Kids have age-group activities in the morning with our cool counselors while adults do a lot of their own target sports or pickle ball or — some just enjoy the million dollar view from our Lodge porches, or grab a hammock and a book. Afternoons offer more activities for family groups and evenings bring kickball games or ultimate frisbee or Capture the Flag and, of course, campfires.
Family camp dates are the week of July 3 – July 9 and Labor Day weekend, September 3 – 6.